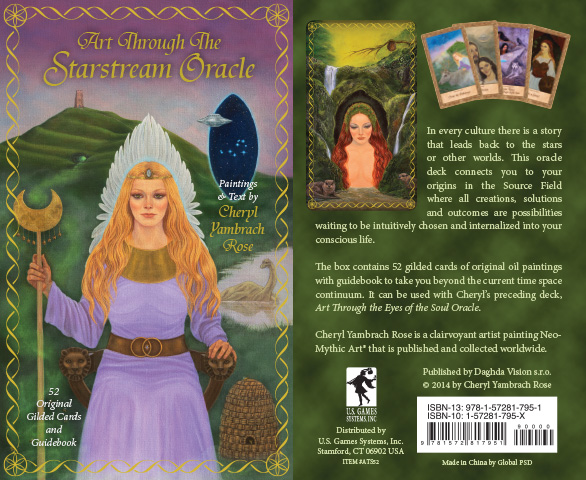 Art Through The Starstream Oracle Deck
In every culture there is a story that leads back to the realm of the stars. This stunning 52-card oracle deck helps you reconnect with your origins in the stars, the source of all creativity. Through her artwork, inspired by mythology and history, Cheryl taps into insightful cosmic connections. Working with the Starstream Oracle can heighten your intuitive skills to discover positive solutions and outcomes. The deluxe boxed set contains 52 gilded cards and a 114-page illustrated guidebook.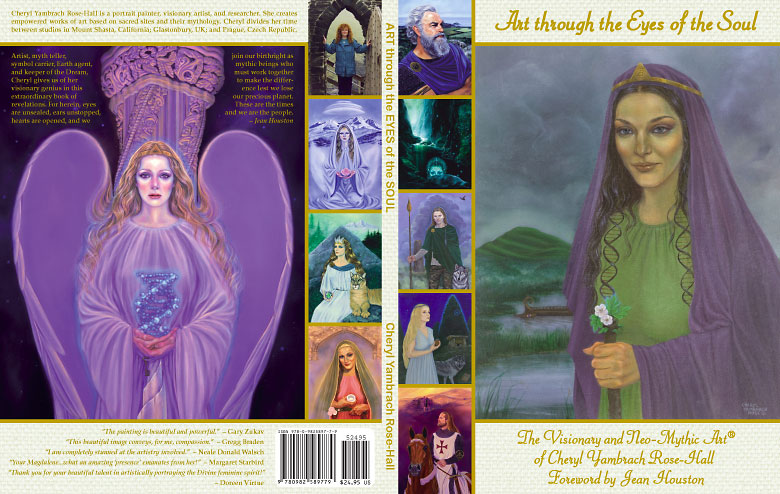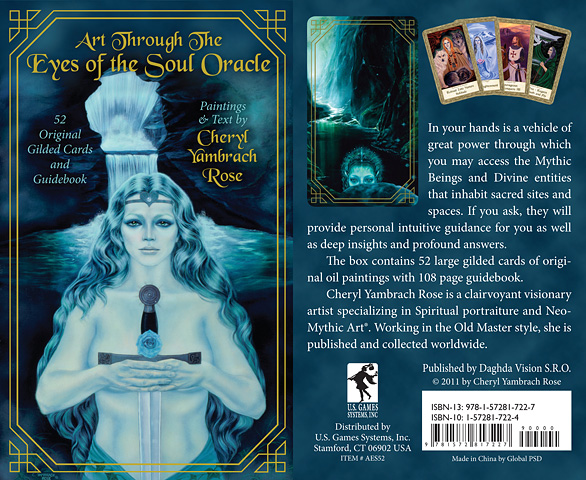 Art Through the Eyes of the Soul Oracle Deck
For those in search of personal intuitive guidance, this luminescent oracle deck provides a powerful vehicle for accessing the wisdom of mythic beings and divine entities. The deck is comprised of 52 over-sized, gilded cards with stunning original artwork. Meditating on a card image reveals deep insights and profound answers. The illustrated guidebook allows you to delve into the meaning of each card and connect with your higher self.
BACK